Nous informons notre aimable clientèle que
le Restaurant CYRANO
sera fermé pour congé annuel du 3 Août 2020 au 16 Août 2020

(inclus).
Réouverture le lundi 17 Août 2020
***
We inform our kind customers that Restaurant CYRANO will be closed for annual leave from August 3, 2020 to August 16, 2020

(included).
Reopening on Monday August 17, 2020
Service livraison et à emporter
Les Commandes sont à passer de préférence:
Par mail

: info@cyrano.lu
Par tél

.: (352) 27 48 90 87
En rapport à la situation, toutes les normes sanitaires alimentaires sont respectées pour votre sécurité!
***
Delivery and take-out service
Orders should preferably be placed:
By email: info@cyrano.lu
On the site: cyrano.lu
By phone: (352) 27 48 90 87
In relation to the situation, all food health standards are respected for your safety!
Menu du jour en salle,
à emporter où à livrer
Entrée+Plat 15,50 €
Plat 12,50 €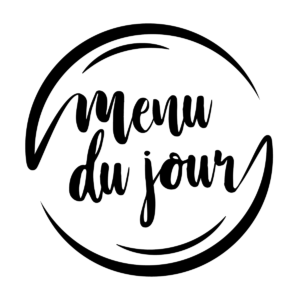 Salades en salle,à emporter où à livrer
Entrée
Plat
Salade Niçoise
Thon, oignons, anchois,oivrons,olives,haricots verts,oeuf dur et pomme de terre(tuna,onions,anchovies,bell peepers,olives,freen beans hard-boiled egg and potatoes)
8,00€
14,20€
Salade Modena
Émincé de dinde au vinaigre balsamique, mozzarella,champignons et roquette
(minced turkey in balsamic vinegar, mozzarella,mushrooms and rocket lettuce)
8,50€
14,90€
Salade Méditerranéenne
Saumon fumé, cocktail de crevettes, scampis, thon et avocat
(Smoked salmon, prawn cocktail, scampi, tuna and avocado)

12,00€
18,00€
Salade Landaise
Escalope de foie gras poêlé, gésiers, pignons de pin, pommes fruit, duo de magret de canard assaisonné à la noix
(Panned foie gras, gizzard, pine nuts, apple, and a duo of filet of duck breast flavoured with walnuts)
14,90€
20,50€
Salade exotique
Scampis l'ail, fruits et sauce à la mangue
(exotic salad : garlic prawns, fruits and mango sauce)
12,00€
18,00€
Salade du fromager
Cabécou, crottin de Chavignol gratiné, raisin noir, assaisonné de vinaigrette à la framboise et fraise
(Cabecou cheese, chavignol dung gratin, black grapes, seasoned raspberry and strawberry vinaigrette)

9,00€
15,50€
Plat froid
Filet de Boeuf américain préparé par le chef
(filet of American beef prepared by chef)
23,90€
Carpaccio de filet de Boeuf
(filet of beef carpaccio rocket lettuce and parmesan flakes)
21,90€
Plats servis en salle, à emporter où à livrer
Cuisse de canard au calvados
servi avec pommes sarladaises et légumes
(Duck leg with calvados)
16,90 €
Escalope de veau grillée
(cutlet veal)
19,90 €
Escalope Milanaise de veau avec spaghetti napolitaine
(milanese cutlet with spaghetti napoli)
20,50 €
Entrecôte grillée de Boeuf (+ ou - 300gr)
(rib steak beef)
22,10 €
Cordon bleu de veau crème champignons
(cutlet in a creamy mushroom sauce)
22,90 €
Magret de canard à la crème de cassis de Beaufort
servi avec pommes sarladaises et légumes
(Filet of duck breast in a beefort blackcurrant cream sauce)
24,00 €
Filet de Bœuf grillé (+ ou - 250gr)-viande à race selon le marché
Servi avec frites et salade
(Beff tenderloin with french fries and salad)
26,50 €
Filet de bœuf Rossini - escalope de foie gras poêlée, sauce porto
Servi avec frites et légumes
(beef tenderloin with French fries and vegetables, medallion of fried foie gras, porto sauce)
29,90 €
Chateaubriand (2 pers)
servi avec 7 légumes, pommes croquettes, béarnaise et roquette
(served with seven vegetables, apple croquettes,bearnaise and roquette)
62,00 €
Pavé de saumon grillé
Servi avec pommes vapeurs et légumes
(Thick slice of grilled salmon)
22,50 €
Filet de Daurade méditerranéenne
palourdes, crevettes,moules,tomateet basilic
(Mediterranean Sea bream filet, clams,prawns,mussels,tomato and basilic)
23,10 €
Médaillon de lotte grillée
Servie avec pommes vapeurs et légumes
(Medallion of grilled monkfish or sauce grain mustard)
24,70 €
Médaillon de Lotte à l'orange et moutarde à l'ancienne
(medallion of monkfish orang and grain mustard)
26,30 €
Sole grillée ou Meunière (400-500 gr selon arrivage)
servie avec pommes vapeurs et légumes
(grilled sole)
29,90 €
Cassolette de poissons Cyrano
poissons et crustacés cuits en cocotte,julienne de légumes et pommes vapeur
(casserole of Cyrano fish with fish and crustaceans casserole, chopped vegetables and boiled potatoes)
31,00 €
Pâtes
Spaghetti aglio-olio peperoncini
(olive oil,spacy,garlic)
12,90 €
Penne Arrabiata - tomates piquantes
(spicy tomatoes)
13,90 €
Gnocchi caserecci - tomate fraîche, mozzarella
(fresh tomatoes, mozzarella)
14,40 €
Spaghetti bolognaise
14,50 €
Spaghetti carbonara
(with bacon, egg and cream sauce)
14,90 €
Cannelloni de viandes
(with meat)
14,90 €
Lasagne
14,90 €
Ravioli ricotta épinards, sauce rose
(spinach and ricotta ravioli, pink sauce)
14,90 €
Girelles de pâtes grâtinées - jambon, fromage, duxelle de champignons
(ham, cheese,mushroom duxelles)
15,50 €
Spaghetti végétarien
(vegetables spaghetti)
16,20 €
Tagliatelle aux deux saumons
(with two types of salmon)
16,80 €
Fusilli napoletana alla diavola
saucisse italienne, salami piquant, champignons
(Italian sausage, spicy salami and mushrooms)
16,90 €
Tagliatelle scampis, crevettes
(with scampi and prawns)
17,90 €
Poker de pâtes gratinées
cannelloni,girelle,lasagne,ravioli ricotta
(sampler of pasta-cannelloni,girelle,lasagne,ricotta ravioli)

18,00 €
Spaghetti noir au poulpe et légumes
(Black spaghetti with octopus and vegetables)
19,90 €
Sauces
Sauce champignons
3,00 €
Sauce poivre vert
3,00 €
Sauce béarnaise
3,00 €
RISOTTOS
Risotto campagnard saucisse italienne,épinard,champignons(Country risotto Italian sausage, spinach, mushrooms)
15,90 €
Risotto Mare et Monti – poissons et légumes(fish and vegetables)
18,90 €
Risotto aux cèpes et aux truffes,
Servi en croute de parmesan(Risotto with cep mushrooms and truffles served with a parmesan crust)
19,90 €
Hamburgers Maison servis en salle, à emporter où à livrer
Le Cyrano
Bœuf, oignons grillés, fromage Cheddar, salade,
Sauce béarnaise, tomate et frites
(Beef burger grilled onions, green salad, béarnaise sauce, tomatoes and French fries)
14,50 €
Le Bergerac
Steak haché de canard, oignons grillés, tomate, salade,
Sauce poivre vert, foie gras mi- cuit fondant et frites
(Duck breast burger, grilled onions, tomato, green salad, green pepper sauce, tender semi-cooked foie gras and French fries)
15,50 €
Le Périgourdin
Steak haché de canard, oignons grillés, tomate, salade,
Escalope foie gras poêlé, confit de figue, noix et frites
(The Perigourdin, duck breast burger, grilled onions, tomato, green salad, escalop seared foie gras fig confit, nuts and fries)
20,90 €
La Gabare
Haché de morue, pain noir à l'encre de seiche, œuf poché, tomate, salade, sauce rémoulade et frites
(Codfish burger, squid in bread, poached egg, tomato, green salad, remoulade sauce and French fries)
14,90 €
La Roxanne (végane)
Légumes frais, oignons grillé, salade, sauce tomate au gingembre et frites
(Vegan burger, fresh vegetables, grilled onions, salad, ginger tomato sauce and French fries)
14,50 €
Desserts Maison servis en salle, à emporter où à livrer
Mousse chocolat
(chocolate mousse)
6,50 €
Cheesecake au nutella
(Vanilla Cream brulee)
6,50 €
Tiramisu à l'ancienne
(Traditional Tiramisu)
7,50 €
Crème brûlée aux pépites de vanille
(Vanilla Cream brulee)
8,00 €
Carpaccio ananas et boule de glace au choix
(carpaccio pineapple choice ice cream)
8,80 €
Parfait Grand Marnier
(Perfect grand marnier)
8,80 €
Fondant au chocolat et sa boule de vanille
(chocolate fondant and its vanilla ball)
8,90 €
Dame blanche
(white lady)
8,90 €
Café glacé
(ice coffee)
8,90 €
Sorbet arrosé
(sorbet with alcohol)
9,70 €
NOS GLACES /Our ice cream flavours
NOS SORBETS/Our sorbet
La boule
2,90 €
2 boules
4,50 €
3 boules
6,70 €
Parfums
Vanille/vanilla
Chocolat/chocolate
Café/coffee
Passion et mangue/passion and mango
Citron/lemon
Cassis/blackcurrant
Framboise/raspberry
[table "" not found /]
[table "" not found /]
RESTAURANT LE CYRANO
Idéalement situé en centre ville à cinquante mètres de la gare et à quelques pas du parking surveillé « La Rocade »,c'est dans un joli cadre que le Restaurant  Cyrano vous propose une cuisine française soignée, aux spécialités Méditerranéennes.Grâce à une équipe efficace, le service est rapide, idéal pour la clientèle de bureau du midi.Les amoureux prendront eux le temps d'un tête à tête romantique à la chandelle dans l'une des spacieuses salles, et à l'occasion d'évènements familiaux le restaurant pourra être privatisé. Mieux vaut réserver et si toutefois il n'y avait pas de disponibilité, la Brasserie De Bergerac juste en face pourra vous accueillir du lundi au samedi.
Idealy located in the city-center, only 50 meters from the main train station and the parking « Rocade ».in this beautiful setting Cyrano Restaurant offers you a cared and refined French cuisine and mediterranean specilaities.Thanks to a well organized team, the business customers will appreciate the romantic atmosphere in one of our spacious rooms.You may also organize some events or family celebrations  in a private area.It is advised to book in advance, if you missed out to do so, the Brasserie Bergerac, just opposite, will be pleased to welcome you from Monday's to Saturday's.
Restaurant ouvert tous les jours 
midi 11h30 à 14h15
soir 18h00 à 22h15
23h00 vendredi et samedi
Restaurant is open everyday
Toutes nos suggestions peuvent varier en fonction de l'arrivage de nos produits frais
All suggestions of the Chef vary on seasonal arrival
Un service à la carte tous les soirs/Every evening service carte
Wifi disponible, restaurant accessible aux personnes à mobilité réduite.
 Free Wifi, Restaurant is accessible for people with reduced mobility.
Réservation souhaitée!
Desired reservation
Nous acceptons les modes de paiement suivants:
Visa, American Express, MasterCard et les chèques repas
                          We accept the following payment methods :
              Visa, American Express, MasterCard and Cheque repas
 Menu du jour
TOME I
servi uniquement le midi du lundi au vendredi
Daily menu served at lunch only
Menu limité/limited menu
Lundi 27/07/2020


Entrée
Plat
Mozzarella panée sur concassé de tomates
Roulade de Boeuf, sauce forestière
couronne de riz et salade

Mardi 28/07/2020

Entrée
Plat
Assiette de jambon Blanc Lorrain
Steak de Boeuf, beurre maitre d'hôtel
frites et salade

Mercredi 29/07/2020
Entrée
Plat
Carpaccio de boeuf
Weinzossis sauce moutarde à l'ancienne
purée et salade
Jeudi 30/07/2020

Entrée
Plat
Bruschetta et roquette
Filet de Merlu pané, sauce rémoulade
pommes vapeurs et salade

Vendredi 31/07/2020
Entrée
Plat
Service dédié à la carte
Entrée et plat 15,50 € | Plat 12,50 €
Carte des allergènes sur demande | Allergens menu on request
Les prix comprennent la TVA | Prices include TVA

Cyrano de Bergerac
De son vrai nom, « Savinien Cyrano »  né à Paris 1619, il fut homme d'armes et écrivain.
Auteur de plusieurs comédies, tragédies et romans philosophiques.
 Cyrano fut le héros de la célèbre pièce d'Edmond Rostand.
L'acte de décès, enregistré par l'Abbé Cochon, certifie que
« Savinian de Cyrano Sieur de Bergerac »
est mort à SANNOIS le 28 juillet 1655.
Cyrano de Bergerac
       His real name was Savinien Cyrano born in Paris 1619. He was weapon manned writer.
Author of several comedies, tragedies and philosophical romans.
Cyrano was the main of the famous theater piece of Redmond Rostand.
The Abbot pig certified the death of Savinian De Sieur de Bergerac in Cannois the 28th of July 1655.
 Contact
Restaurant Cyrano
22 rue du Laboratoire
L-1911 Luxembourg
Tél: 27 48 90 87
info[at]cyrano.lu
Restaurant ouvert tous les jours 
midi 11h30 à 14h15
soir 18h00 à 22h15
23h00 vendredi et samedi
Réservation souhaitée !
Par e-mail: info[at]cyrano.lu
ou par téléphone: 27 48 90 87
Votre réservation sera acceptée suite à notre mail de confirmation !
Your reservation will be accepted following our confirmation email!
Wifi disponible et gratuit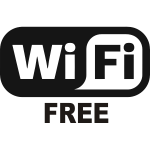 Accessible aux personnes à mobilité réduite
Nous acceptons :